Antimalware Service Executable is a background running process that plays an important role in keeping your computer safe from spyware and malware. It is Windows defender process and is also MsMpEng.exe. Antimalware Service Executable checks file when you access them and performs background scan of your computer for viruses or malware.
Because of its constant scanning of files and full scan feature Antimalware Service Executable consumes high CPU usage.
Methods to Solve Antimalware Service Executable High CPU Usage Issue
Method 1: Turning off Windows Defender
If you are having another antivirus software in your computer, try disabling Windows defender as reported by a lot of users that this method helped them fix the Antimalware Service Executable high CPU usage issue.
Method 2: Change Windows Defender Schedule
Press Windows + R to open Run dialog box.
Type taskschd.msc  and press Enter.
Navigate to the following path Library/Microsoft/Windows/Windows defender.
Double-click Windows Defender and then double-click on Windows Defender Scheduled Scan.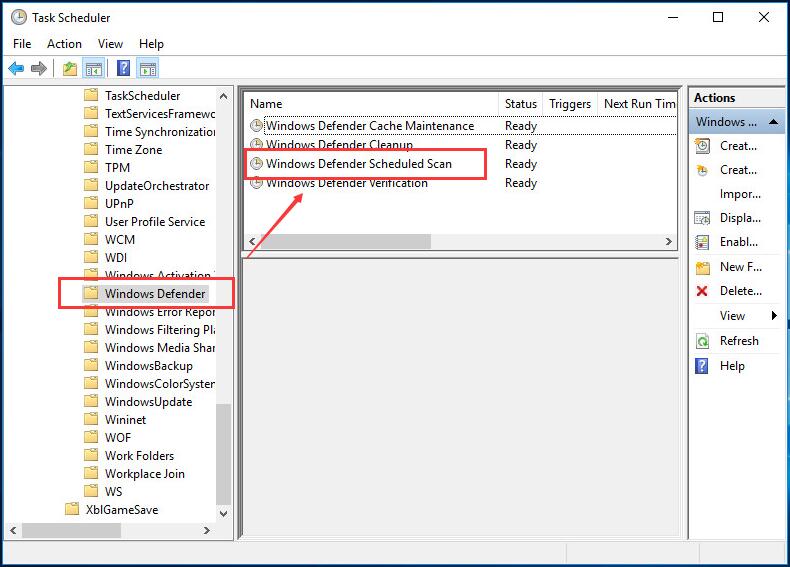 In General tab uncheck Run with highest privileges.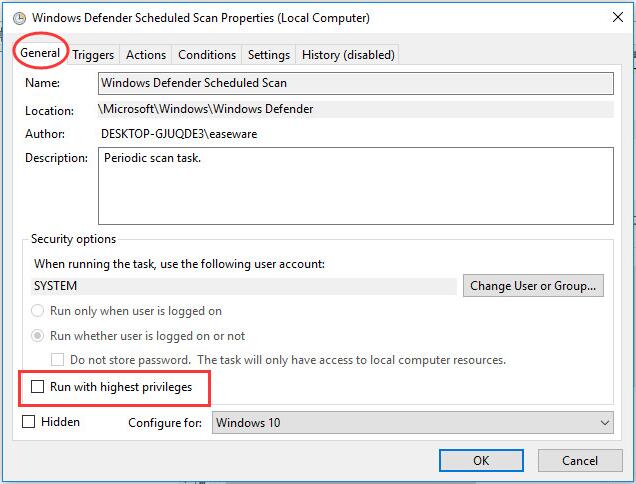 Go to Conditions tab and uncheck all the options.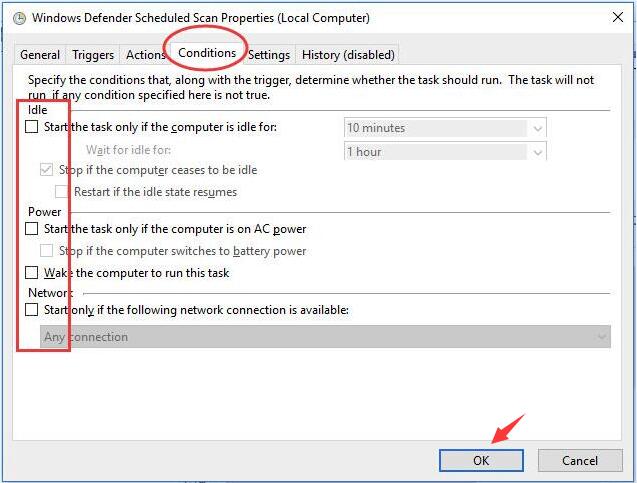 Method 3: Add Antimalware Service Executable to Windows Defender's Exclusion List
Right click on your Taskbar and select Task Manager.
Find Antimalware Service Executable, right click on it and select open file location.
Copy the full path from the address bar.
Go to Start menu and type windows defender in the search bar and select Windows Defender Security Center.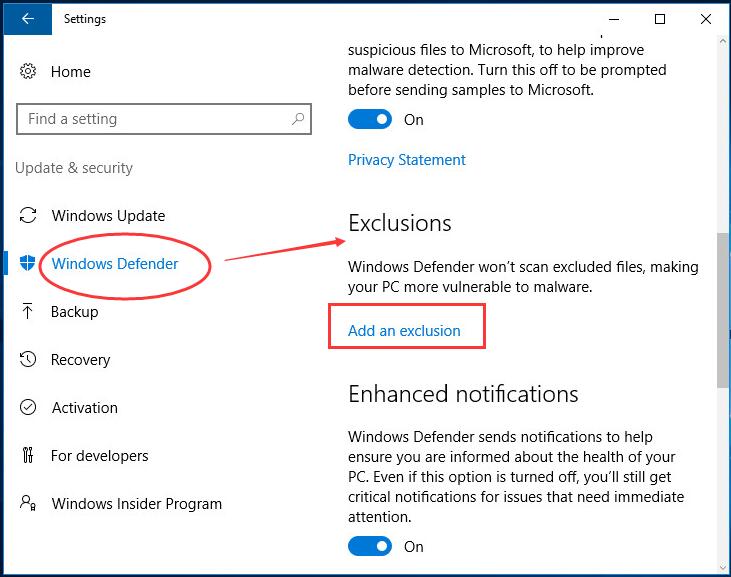 Click on Virus & threat protection, then on Virus & threat protection settings.
Go down to Exclusions, click on Add or remove exclusions.
Now, click on Add an exclusion select Folder and paste the path to Antimalware Service Executable (MsMpEng.exe) in the address bar.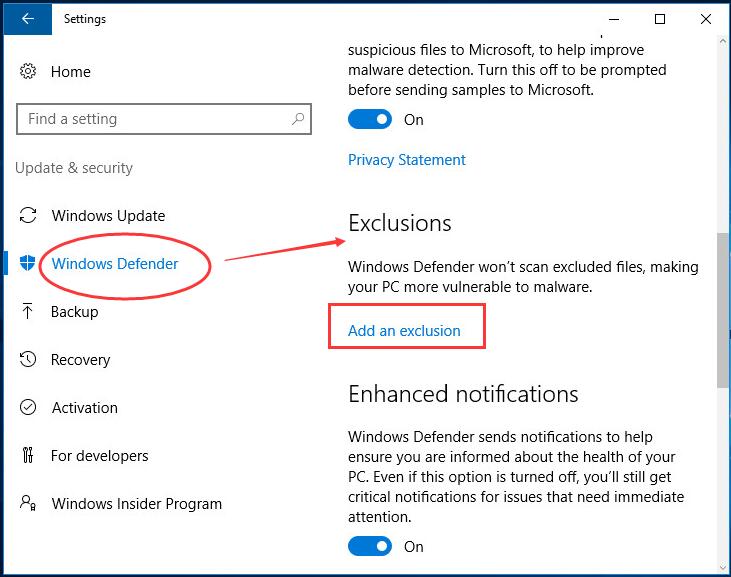 Click on Open and the folder will be excluded from the scan.
Method 4: Malware Scan
Here is a possibility that your Antimalware Service Executable consumes high CPU usage might be associated with a malware infection on your PC. These harmful burglars can damage, corrupt, or even remove Runtime Errors-related files. Moreover, there's a possibility that the error you are experiencing is related to a part of the harmful program itself.