Many Windows users have experienced this Error 5: Access is denied problem. This error stops user from installing software as it is mainly a software installation error. It can also prevent user from accessing or modifying some particular files.
Get Administrative Rights
Some programs require administrative rights for installation. So right click on the program you wish to install and select Run as administrator.
Make Your Profile Administrator
Press Windows + R and type netplwiz in the Run dialog box and hit Enter.
Select the user profile that you want to make the administrator.
Click on Properties.
Go to Group Membership tab.
Click Administrator and click Apply.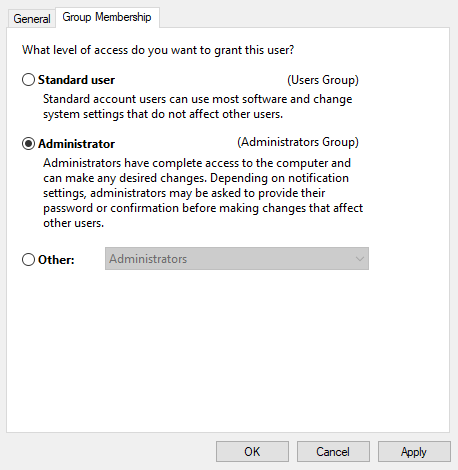 Temporarily Disable User Account Control
Boot into your computer with administrative rights.
Press Windows + R type UserAccountControlSettings and click on OK.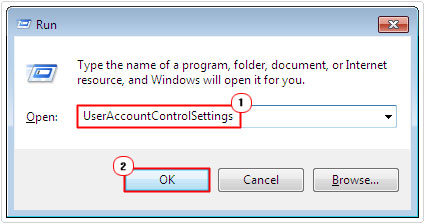 In the User Account Control Settings window, go to Never Notify, then click on OK.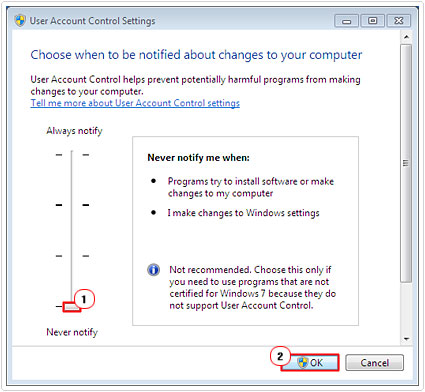 Make sure to re-enable this feature.
Enable Built-in Admin Account
Press Windows + X and select Command Prompt (Admin).
Type net user administrator /active:yes and press Enter.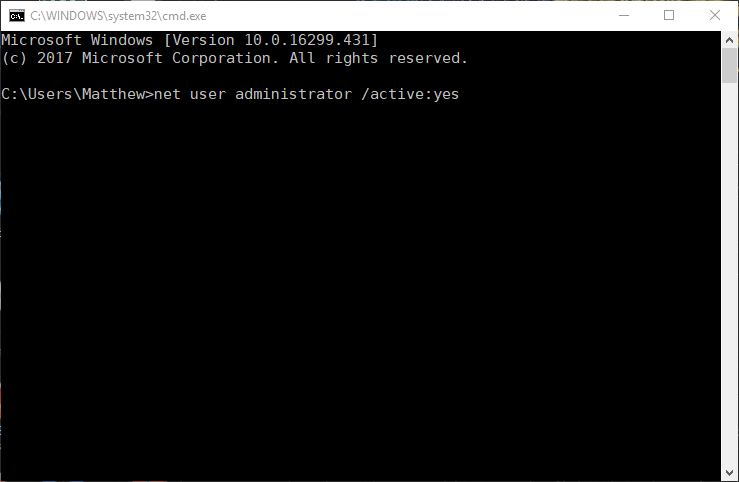 Close command prompt and again try to install the required software.
To disable the administrator account:
In Command Prompt (Admin) type net user administrator /active:no and press Enter.
Fix Security Permission in Temp Folder
Open File Explorer.
Type %appdata%\..\Local in the address bar and press Enter.
Locate the Temp Folder and right click on it then select
Go to Security tab and click on
Check Replace all child object permissions with inheritable permissions from this object option.
Select any entry that isn't inherited from C:\Users\[Username]\ folder and click
Click Apply then click
Move installer to C: Drive
Move the installer to C drive (or drive where Windows is installed). Now try running the setup wizard in C Drive.
Uninstall Antivirus Temporarily
Problem might also be triggered by your anti-virus software. Try to uninstall your antivirus software application, then reboot your computer to see if the issue is gone.
Re-install your antivirus software whether this method fix your problem or not.
Perform System Restore
Search Recovery in the search box and select Recovery form the results.
Choose Open System Restore.
Click on Next to proceed.
If there is option available to check Show more restore points. Select the desired restore point, and click on Next.