It is important for you to know specs of your computer. If you are willing to install a new program which require your computer to meet certain specifications in order to use the program, it will help you a lot if you know the specs of your computer. With the advancement of technology and new software, applications and different kinds of programs and gadgets coming out every day a user should know the specs of their computer.
Methods to Find Computer Specs
Go to Settings Application
Press Windows + I to open Settings.
Click on System.
Click on About form the left pane. Here you will find overview of your computer.
Through System Information
Type System information in the search box and press Enter.
Or Press Windows + R and type msinfo32 in the Run dialog box and press Enter.
The System Information Window will appear.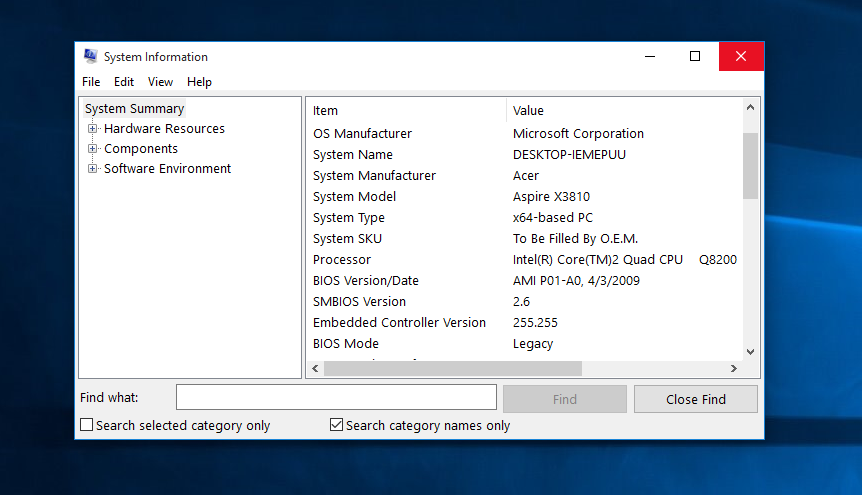 Using Command Prompt
Type cmd in the search box and select Command Prompt from the results.
In command prompt window type systeminfo and press Enter.