The Kernel Power 41 error occurs in Windows 10 due to incorrect power settings or incompatible sound drivers. When Kernel Power 41 error appears user experience system shutdown and as well the system does not shut down completely. The error message says: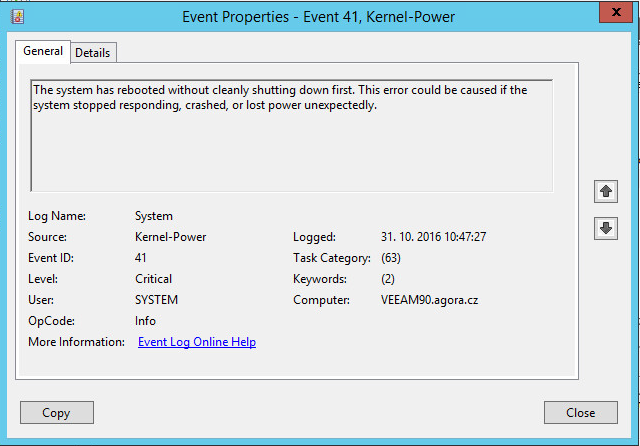 The system has rebooted without cleanly shutting down first. This error could be caused if the system stopped responding, crashed, or lost power unexpectedly.
Change Power Settings
Press

Win + R

to open

Run

dialog box and type control and hit

Enter

.

Select

Power Options.

Select

Change when Computer sleeps.

Click on

advanced power settings.

Expand Hard Disk, In

turn off Hard Disk after,

Choose

Never

from dropdown.

Expand

Sleep

, Set

Never

in the Sleep after option.

Click Ok.
Update Audio Drivers
Right-click on

Start

and select

Device Manager.

Expand

Sound, video and game controllers

on the left.

Click

Action

tab and select

Update Driver Software

.

Select

Browse my computer for driver software

and select

High Definition Audio Device driver

from the list.

Click

Next

and then

Yes

.

When the process is finished, restart your PC.
Disable Duplicate Audio Drivers
Press

Windows + X

and choose

Device Manage

r from the menu.

Locate your audio drivers in Sound, video and game controllers section.

If you see duplicate entries, right-click one of those duplicates and choose Disable from the menu.
Even if you don't have duplicate audio drivers, you can try disabling one of the audio drivers that you have on the list.
Uninstall Antivirus
This problem might also be triggered by your antivirus software. Try to uninstall your antivirus software application, then reboot your computer to see if the problem is gone.
Turn-off Fast Startup
Press

Windows + I

key to open the

Settings

window. Then click

System

.

Click

Power & sleep > Additional power settings.

On the left side of the window click on

Choose what the power button does.

Click on

Change settings that are currently unavailable

, under Define power buttons and turn on password protection.

Uncheck

Turn on fast startup.

Then click

Save changes.

Now try to shutdown and see if it helped.
Uninstall Recent Updates
Hit

Windows + I

to open the

Settings

app.

Choose Update & security > click on

View installed update history

.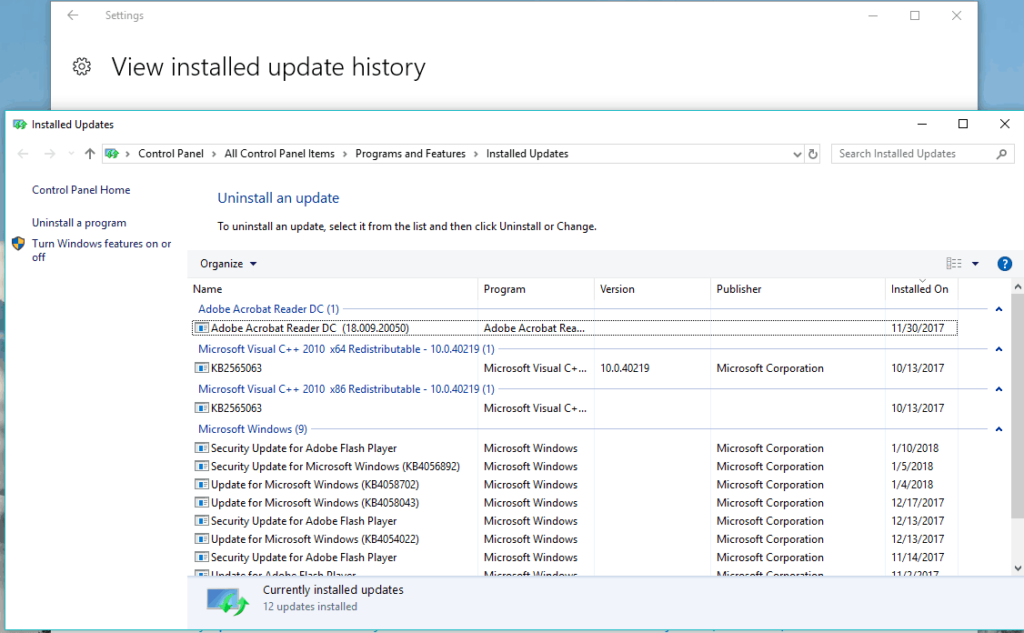 Select

Uninstall updates.
Check Hardware
Many users reported that that replacing the motherboard or the power supply unit helped them troubleshoot Kernel Power 41 Error. Some users also reported that this problem was caused due to RAM, so you might want to consider replacing your RAM modules.