DRIVER_IRQL_NOT_LESS_OR_EQUAL is one of the most common and most complained error to pop up. Each case of this error is individual and for the same reason, the file name provided next to the error differs. We will be addressing the Driver_IRQL_NOT_LESS_OR_EQUAL (Netwtw04.sys) error, which occurs on Windows 10 PCs most frequently. Nevertheless, mfewfpk.sys, ndis.sys, Epfwwfp.sys, netio.sys, kbdclass.sys, storahci.sys BSOD can also be encountered under more or less similar situations.
Method 1: Run Full system scan
Viruses and malware can cause the Windows 10 error netwtw04.sys. These malwares infects your system file causing the Windows 10 error. Hence, run a full system scan on your PC to remove every possible virus corruption. You can also use Windows' built-in antivirus, Windows Defender. Here's how to run a full system scan on Windows 10 Creators Update:
Go to Start > type 'defender' > double click Windows Defender to launch the tool.
In the left hand pane, select the shield icon.
In the new window, click the "Advanced scan" option.
Check the full scan option to launch a full system malware scan.
Method 2: Repair PC registry
For repairing PC registry you will have to run a windows utility feature sfc/scannow. To do so:
Open the command prompt with administrator privilege.
Open Start Menu and right click on Command Prompt -> Select Run as administrator.
After opening the command line, type sfc/scannow
 This command will take few minutes to scan your PC.
Once the execution gets completed, close the command prompt.
Method 3: Update Network Drivers
1. Press the Windows + R keys to open the run command.
2. Type devmgmt.msc and click OK. Then Device Manager Window will open.
3. In Device Manager, expand category "Network adapters". Right-click on a network device and click Update driver.
4. Click OK to confirm it.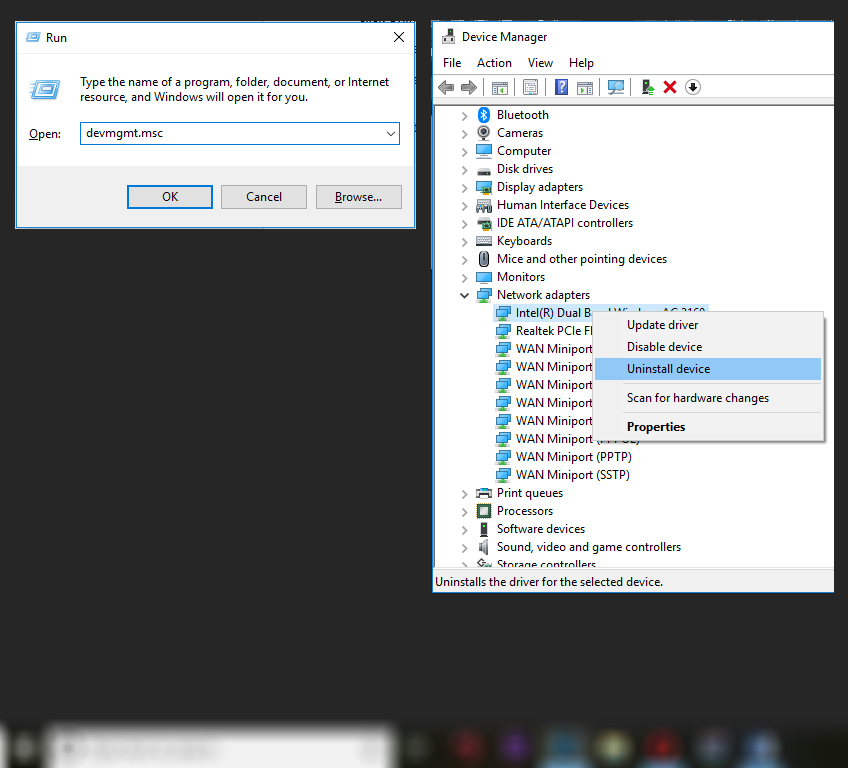 5. Reboot your pc and check to see if the problem is resolved.
Method 4: Uninstall The Secondary Anti-Virus Program
To repair damaged system, you have to purchase the licensed version of Reimage.
Your secondary anti-virus files may be a major reason for software conflict, which is why some system drivers and other functions cannot function properly. You can uninstall your anti-virus manually via Apps & Features.
Press Windows key + Iand select Apps.
Find the antivirus entry on the Apps & Featuressection.
Click on it and select Uninstall.