Uninstalling Microsoft Edge isn't that big a deal. Here are two methods through which you can either disable or uninstall Microsoft edge. Have a look.
For Disabling Microsoft Edge
Go to C:\Windows\SystemApps. Highlight the Microsoft.MicrosoftEdge_8wekyb3d8bbwe folder.
2) Right-click the Microsoft.MicrosoftEdge_8wekyb3d8bbwe folder and select Rename.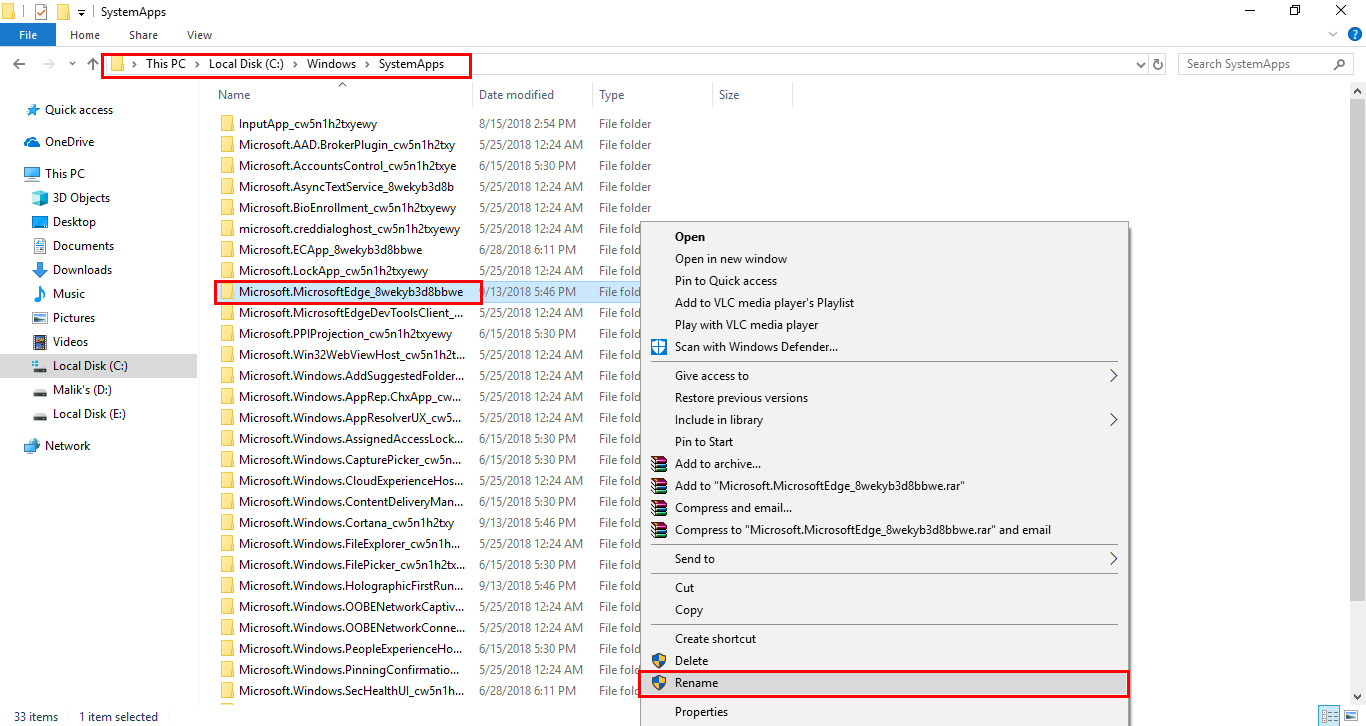 3) Here it is renamed as Microsoft.MicrosoftEdge_8wekyb3d8bbwecool.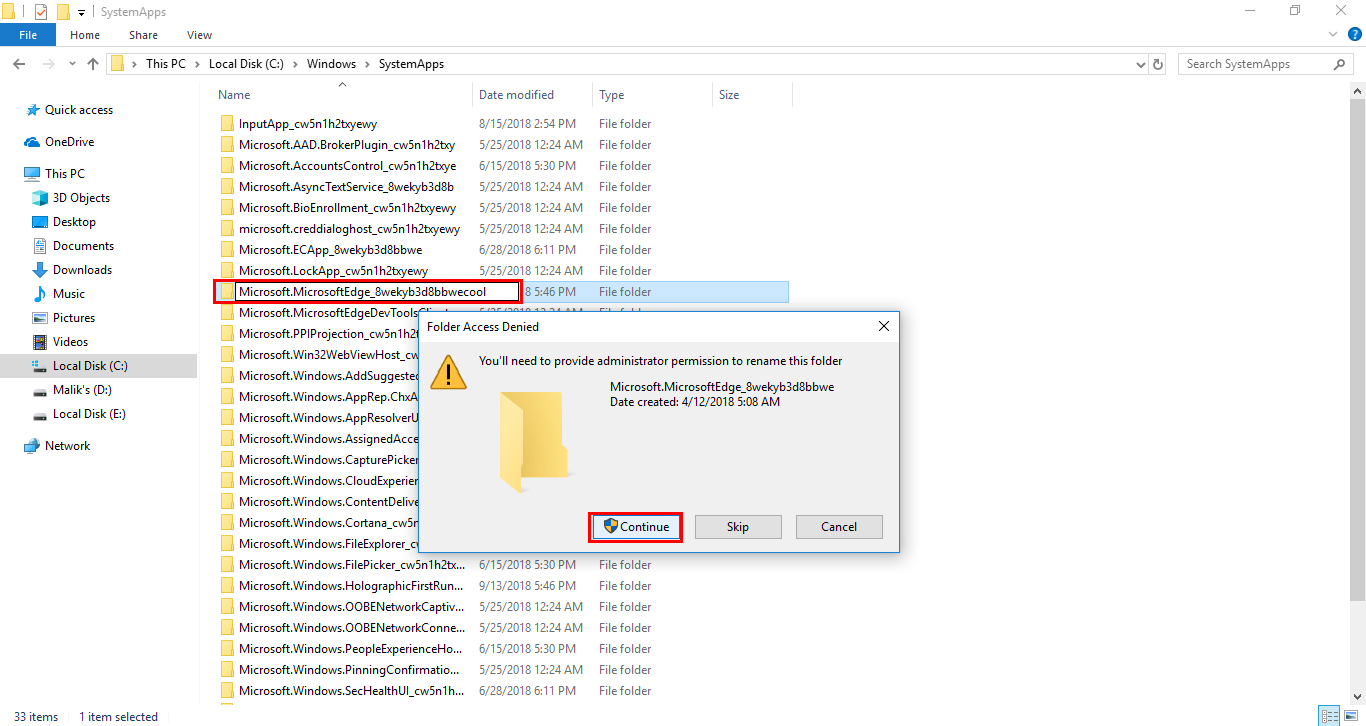 4) Click Continue.
5) Your Edge browser should be disabled.
For Uninstalling Microsoft Edge
1) Press Windows + S keys simultaneously, type powershell and select Windows PowerShell.
2) When the blue window pops up, type "get-appxpackage *edge*".
Make sure you've typed the text correctly and press Enter.
3) This will help you find the detailed location of your Microsoft Edge.
4) Type "remove-appxpackage" in the Powershell window. Press the Space button on your keyboard. Then copy the address next to the item PackageFullName and paste it after the command you just typed in.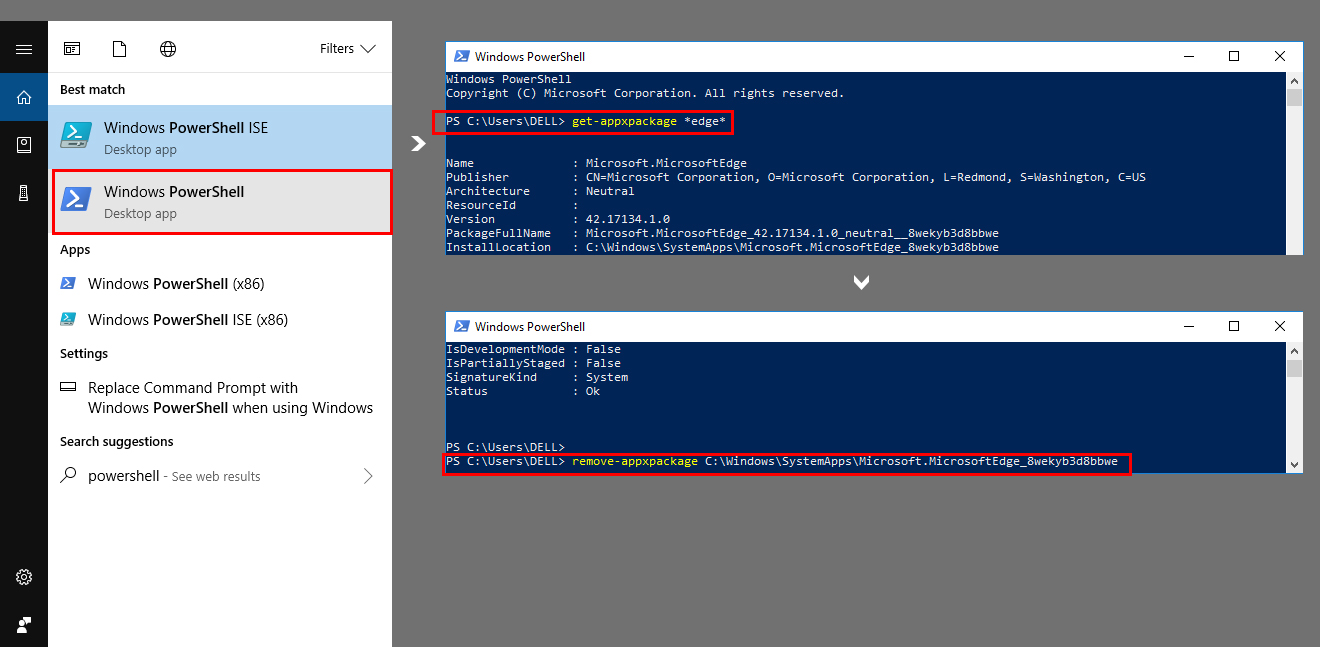 5) Your Browser should be uninstalled now.