Error 0xc000000d is a Windows error that appears when your computer's boot configuration is disturbed and the system cannot boot to Windows. The error message appears in a Blue screen display with the message:
Your PC needs to be repaired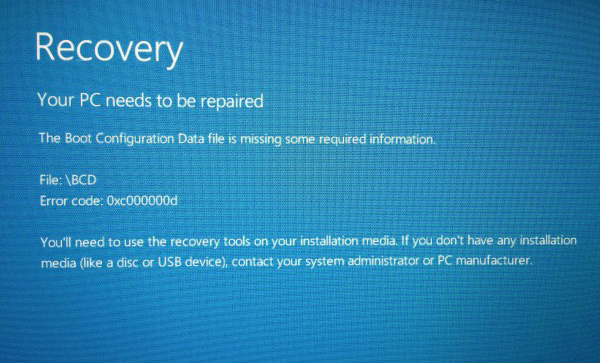 Cause of Error Code 0xc000000d
Incorrect BIOS settings.
Incomplete Windows installation.
HDD corruption
Virus or malware infection that has corrupted Windows system files.
Methods to Fix Windows Boot Error 0xc000000d
Method 1: Create a Recovery Drive
The easiest method of repairing PC error code 0xc00000d is by creating a recovery disk. Recovery disk enables your PC reverts back to its default settings; thus, the error will be repaired.
Plug in a USB flash drive into a computer not affected by the error problem.
Go to Start > Type "Create a Recovery Drive" without quotes and hit Enter.
Follow the Create Recovery Drive wizard.
After creating the recovery drive, boot your PC with the USB flash drive and follow the prompts to carry out system recovery.
Method 2: Use Command Prompt
Create a bootable device for Windows 10.
Insert the bootable USB or DVD and boot Windows from it.
In the Windows Setup window, select the language to install, Time and Currency format, and the keyboard or input method.
Hence, click on Repair your computer and select Troubleshoot.
Click on "Advanced options", select "Automatic Repair", and then select the Operating System.
After the repair process, follow the prompts notification to boot up your Windows PC.
Method 3: Run System Restore
Press the power button until your PC shuts down, then press it again to switch on your PC.
Navigate to the Run in Safe Mode option and hit Enter.
Go to Start > Type system restore and then hit Enter.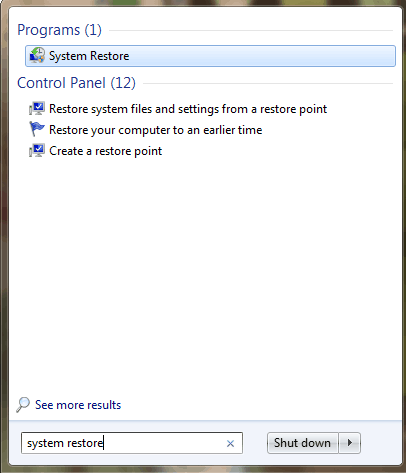 Follow the prompts to revert back to a certain restore point.
Wait for the process to complete, and then reboot.
Only choose this option as a last resort because it will delete your personal data from the PC.