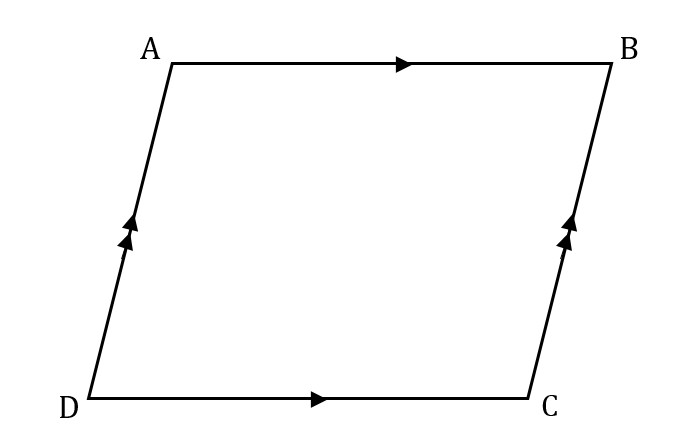 A parallelogram is a quadrilateral in which opposite sides are parallel and of same length.
Properties of Parallelogram
Opposite sides are equal.
Opposite sides are parallel.
Opposite angles are equal.
Area of Parallelogram
Area of parallelogram is the multiplication of the base and height of parallelogram.
A= b x h
Parameter of Parallelogram
Parameter of parallelogram is twice the sum of height and base of parallelogram.
P= 2 (b + h)