The error message "There was a problem resetting your PC" may pop up when you make an attempt to reset your Windows 10 to its default version. Microsoft also received such complain reports, to which they answered and they have given these 4 situations in which your Windows 10 reset may fail.
The 4 situations are:
Your PC came with Windows 10 pre-installed, and was not an upgrade from Windows 7 or Windows 8.1.
2. The PC manufacturer enabled compression to reduce the disk space required for preinstalled applications.
3. You created a USB recovery drive using the "Create a recovery drive" feature in Windows 10.
4. You booted the PC to the USB recovery drive and selected, Troubleshoot > Reset this PC > Remove everything.

Methods to fix "There was a problem resetting your PC" Error
Method 1: Use Command prompt
Go to Settings > Update & Security > Recovery > Advanced startup, click Restart now.
2. Now, Select Troubleshoot > Advanced options > Command prompt.
3. Next, select the administrator account.
4. Now provide the credentials for the admin account you opted in the previous step.
5. Finally, in the Command Prompt window, type following commands and press Enter key after each:
cd %windir%\system32\config
ren system system.001
ren software software.001
Method 2: Recover your PC from USB recovery USB
1. Insert an empty USB Flash drive(16GB recommended) into your computer.
2. Type recovery drive in the search box from Start menu.
Then click Create a recovery drive from the top result.
Click Yes when prompted by User Account Control.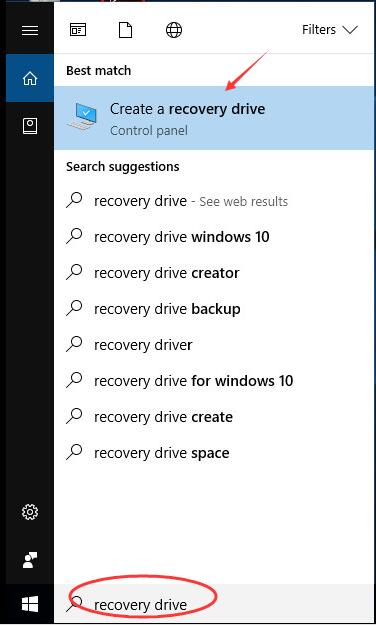 3. Click Next.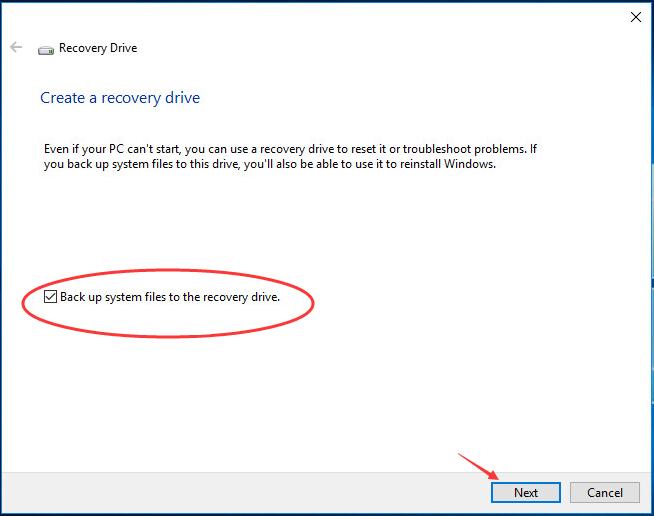 4. Select your USB drive and click Next.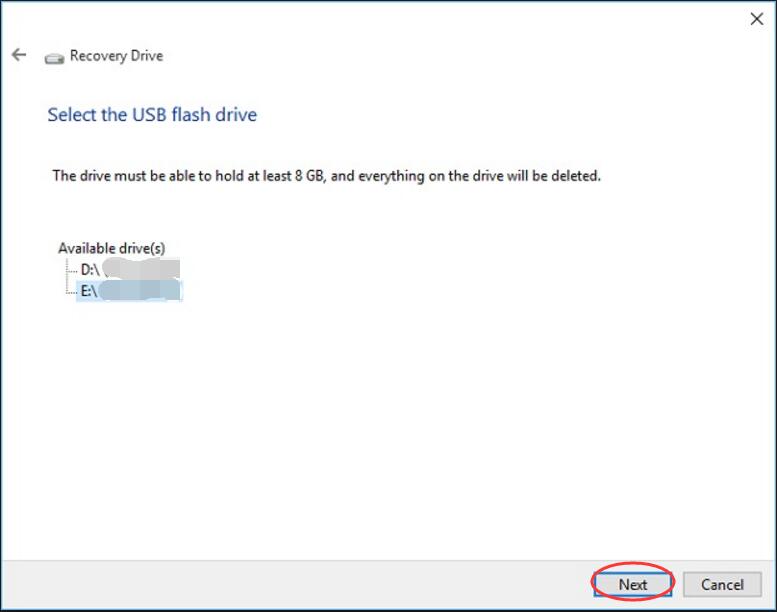 5. Click Create.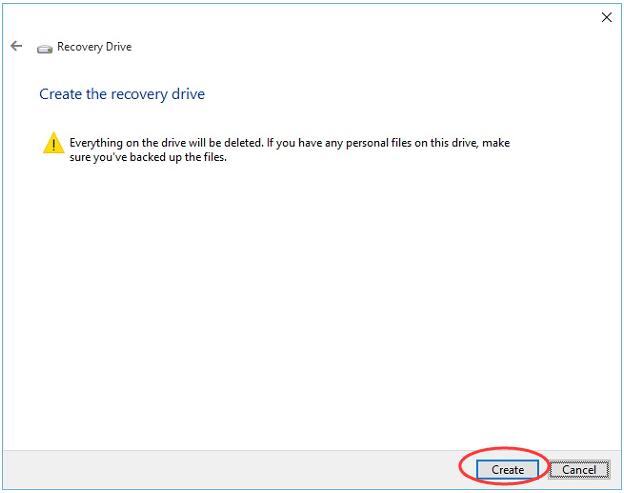 When it's done, click Finish.
6. Now reboot your Windows 10.
Press the specific key, like F12or any other key your PC tells to enter boot option page.
Go on to choose to boot from your USB recovery drive.
7. Click Recovery from a drive.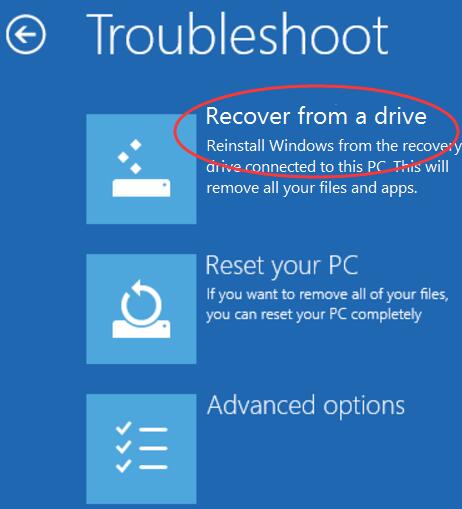 Go on to follow the on-screen instructions to complete the reinstalling.