COM Surrogate is the process in your computer which you probably won't notice until it crashes. A lot of users have reported experiencing COM Surrogate has Stopped Working error while going through folders containing videos or media files. COM Surrogate is the executable host procedure (dllhost.exe) which runs in the background, while you are browsing through documents and also folders.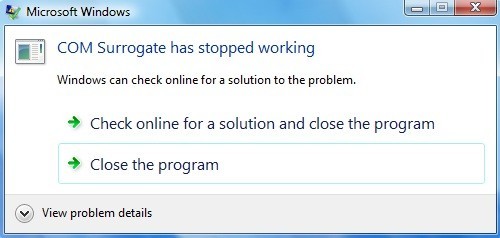 COM Surrogate is the basic Windows 10 process that is accountable for displaying thumbnails and details related to it. The reason for this error could be codecs and other COM elements installed by different software application.
Methods to Fix COM Surrogate Has Stopped Working Error
Method 1: Roll Back to Your Previous Video Driver
Press Win + R to Open Run Dialog box.
Type devmgmt.msc and press Enter.
Find and expand the Display adapters section. Right-click on your display adapter driver and select Properties.
Choose to view on Driver pane. Then click Roll Back Driver.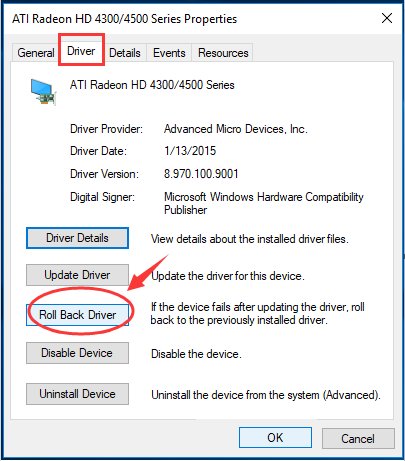 Method 2: Add dllhost.exe to the DEP Exception
Right-click on My computer icon or This PC icon and select Properties.
Then Choose Advance system settings which is located in the left-hand side.
Then Choose Settings from Performance.
From "Performance", choose Data Execution Prevention.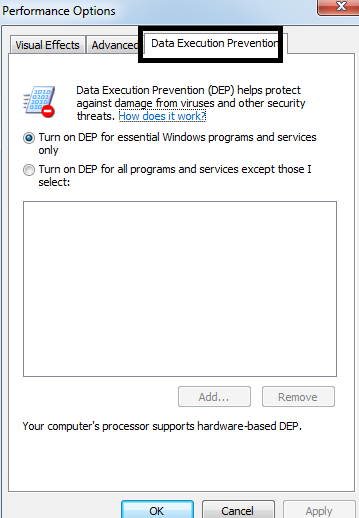 Now, you will be given two options from which you have to choose the second one, i.e., "Turn on DEP for all programs and services except those I select."
Then Click Add.
In the "Add" pop-up box, select the executable files.
Finally, Choose the dllhost file and click open.
Method 3: Update Codecs
update all the Codecs of the Windows (7, 8 or 10) to their latest updated versions. You can download and install your latest Windows Codec Pack from here:
Windows 7 Codec Pack: http://www.windows7codecs.com/
Windows 8 & 10 Codec Pack: http://www.windows8codecs.com/
Method 4: Check Disk for Errors
Open This PC or My Computer.
Then right-click on the Hard disk drive
After that, Click on Properties.
Within properties, select Check now under Error-checking.
Finally, check both the options and choose Start.
Method 5: Fix Internet Explorer
Press Windows + R and them both at the same time.
Type inetcpl.cpl in the Run window. Press Enter.
In the Advanced tab, click Reset. Do not forget to put a checkmark on Delete Personal Settings option before clicking Reset again.
Restart your computer and see if the problem persists.
Method 6: Re-register DLLs
Open Command Prompt with administrative privilege.
Type the following commands in command prompt and hit Enter.
regsvr32 vbscript.dll
regsvr32 jscript.dll
Method 7: Close COM Surrogate by Task manager
At First, Press Ctrl+Shift+Esc to open the Task Manager.
Search COM Surrogate and right-click on it.
Then Select End task from the menu.
If you are not able to find COM Surrogate, next click on Details tab and find exe.
Finally, Right-click on exe and select End task.