Since Microsoft released Windows 10, their most anticipated Operating System, Windows users are rushing to get their upgrade. But as soon as they are done upgrading, they are experiencing error code 0xc004c003. The major cause behind this error is the Windows Activation process and it has several reasons for occurring.
Below are the cases where the Error 0xc004c003 usually shows up:
– 0xc004c003 product key blocked Windows 10
– Microsoft error code 0xc004c003
– 0xc004c003 Windows 10 activation error
– Error 0xc004c003 the activation Server Determined
– 0xc004c003 after a hardware change
– 0xc004c003 clean install
Methods to eliminate 0xc004c003 Error
Method 1: Run slmgr.vbs command
Windows 10 activation servers might get overloaded and block some connections for while due to the high number of Windows 7 and 8.1 users that are upgrading to Windows 10. A lot of users experienced error code 0xc004c003 and also mentioned that they were successful activating the Windows when tried after a while.
If you upgraded to Windows 10 from a legally activated copy of Windows 7 or 8.1, try again to activate Windows 10 a couple hours later. You can do this by opening the Settings windows from the Start menu and selecting the Update & security section. From the left pane select Activation and click on the Activate button.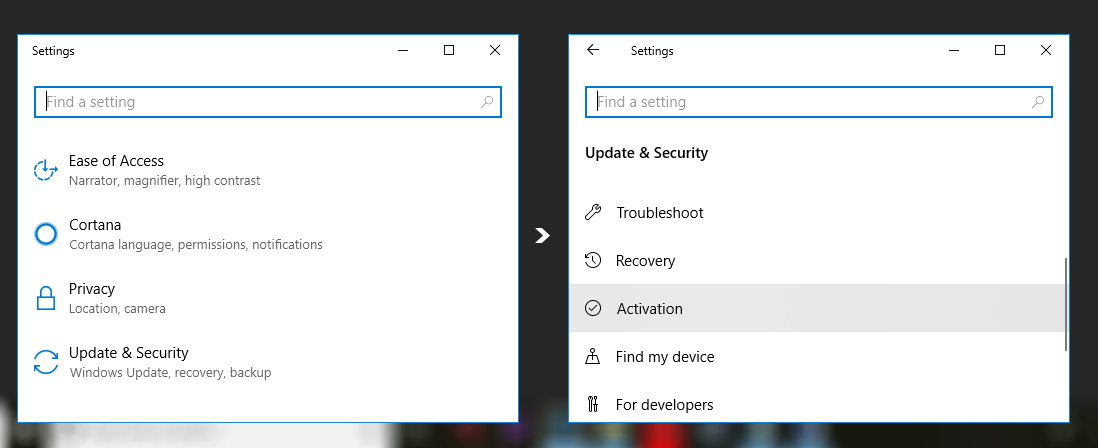 Another way out is to force Windows 10 to activate. To do so, follow these steps:
1. Right-click on the Start menu button and select Command Prompt(Admin). This will open the Windows command prompt with administrator privileges.
2. In the command prompt window type the command "slmgr.vbs –rearm" and execute it by pressing the Enter key.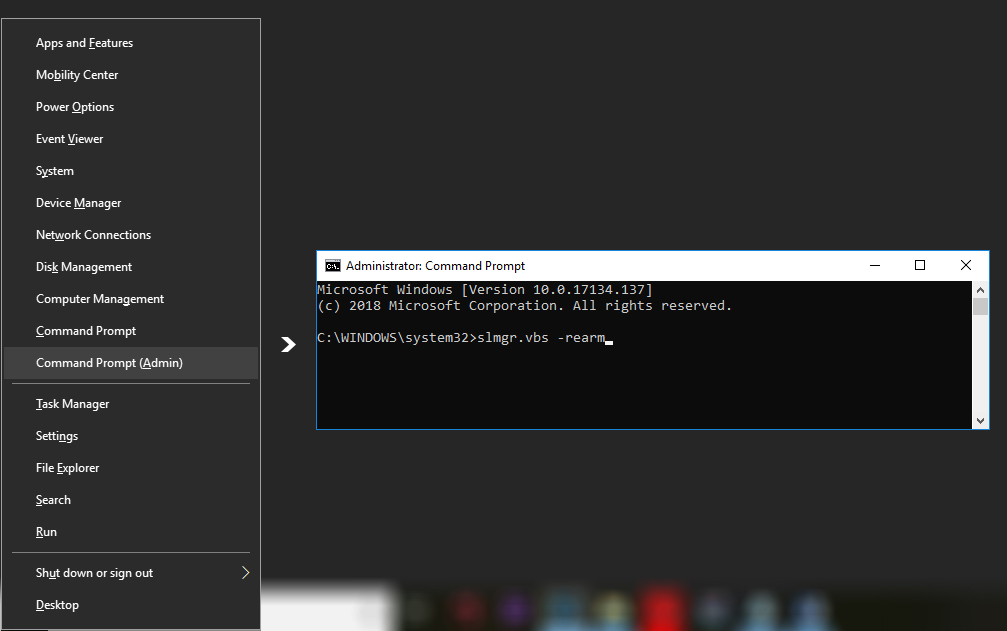 Wait for a couple of minutes and reboot your PC.
Method 2: Check if your product key is valid
Chances are that the product key you are entering manually might not be valid to activate Windows 10. The only way to deal with this scenario is trying a different activation key. If you bought this key from a local dealer then you need to ask him to give you another activation key.
Method 3: Use Command Prompt
You might be able to fix error code 0xc004c003 just by running a single command in Command Prompt. This will help you to reveal your product key by doing the following:
Press Windows + X keys to open menu.
Now choose Command Prompt (Admin)from the list. You can also use Powershell(Admin) alternatively if Command Prompt isn't available.
When Command Prompt opens, enter "wmic path SoftwareLicensingService get OA3xOriginalProductKey"command. Now you should see your product key.
Press Windows Key + Ito open the Settings app and go to Update & Security section.
Navigate to Activation section in the left pane and choose Change the product key from the right pane.
Now enter the product key and click Next.