The 0x80240017 Error is a lot more frequently found in Windows 8 and Windows 8.1 while attempting to install or update applications from Windows Store. Windows 10 Users could also be seeing this error while installing Updates. It could likewise appear due to something has changed in the registry after a reboot and you do not have the necessary system authorizations.
The 0x80240017 error code are used by windows operating systems to alert programmers and system users to a trouble. There are hundreds of various error codes, found in numerous places throughout a computer system. They often need a deep IT background to translate and to repair, however numerous can be repaired with basic, step-by-step solutions either found online or with the help of support personnel. The 0x80240017 error might be triggered by windows system files damage. The damaged system files entries can be a genuine threat to the welfare of your computer.
There is no particular reason that you could make out why you are shown Error 0x80240017 in windows store however there are absolutely couple of solution that you can try to repair the problem.
Fixing Error 0x80240017
Method 1: Making Use of Windows Troubleshooter
Click on Search in the search bar and Type Troubleshooting. Click on the first option.
A New Window will certainly open up, Click on View all from the left pane.
Scroll down to the bottom and click on Windows Update.
Windows Update troubleshooter window must popup, Click on NEXT, It might ask you for administrator permission, The Troubleshooter will automatically identify problems and fix them if found any.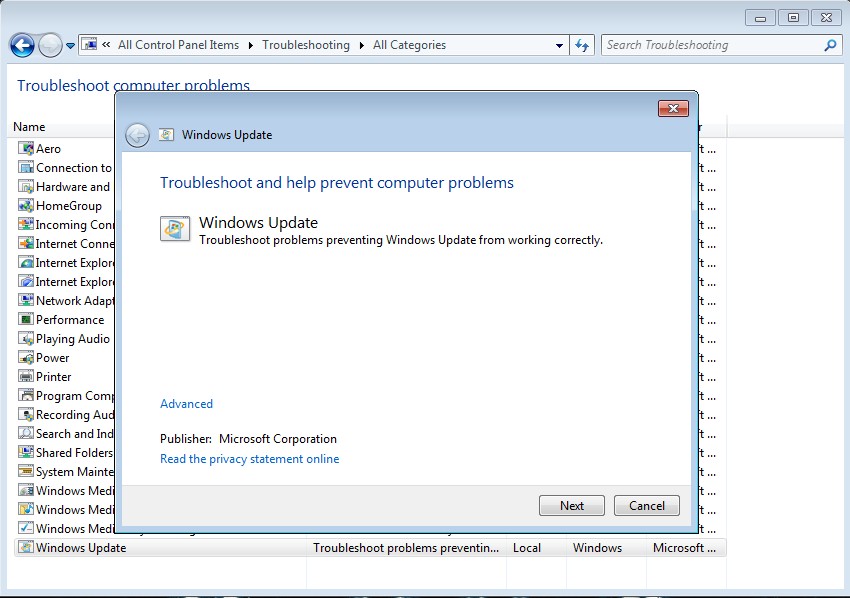 Method 2: Resetting Windows Store Application
Following are the Easy Steps to Reset your Windows Application Store which should repair Error Code 0x80240017 for you.
Press and hold Windows Key and Hit "R" This will certainly open up Run Command.
Now Type "wsreset.exe" and hit Enter.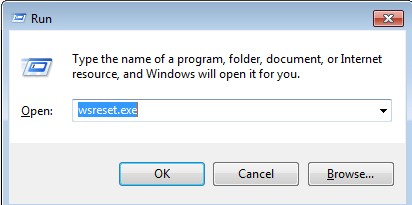 Don't do anything, simply wait for it to finish and it will relaunch Windows Store, now try and install the application you were aiming to install which was showing Error.
This is one of the most standard solution, It will erase the cache and reset windows store which may help you to get rid of Error 0x80240017. Proceed the Next method.
Method 3: Run SFC Check
This tool will swiftly scan your system and identify missing or corrupted files which will then replace. Below are the steps to comply with:
Go to Start > type 'cmd' > right click on the first result > Run Command Prompt as administrator.
Kind the sfc/scannow command and hit Go into.
Wait till the process finishes and after that restart your computer > check if this workaround fixed your problem.
Method 4: Boot in Safe Mode
In this method we will try to Boot in Safe mode with Networking and see if the error still persists in Windows Store.
Search "MSCONFIG" and Open.
Click on Boot Tab
Tick Safe Boot in Boot Option
Select Network.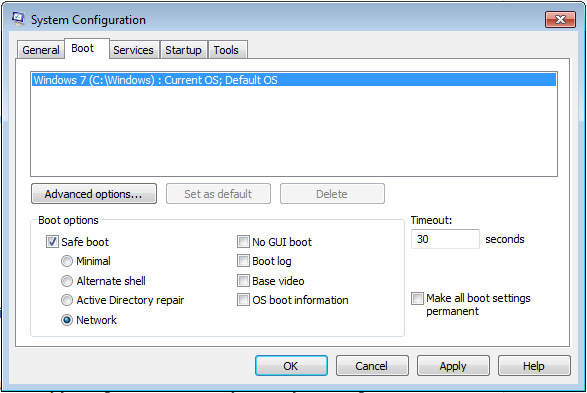 Click Apply and OK.
Reboot your System.
Now your System will boot in Safe mode with Networking. You might now attempt and open windows store and should not see Error 0x80240017 now.