0xc0000005 is a commonly seen error code on Windows PC. Generally, there are three major scenarios where this error code pops up are:
1) Access violation error,
2) The application unable to start, and
3) Windows installation error.
If you are facing any of the above-mentioned errors, the methods below will help you get rid of it.
1) Access violation error
One of the situations where you will see error code 0xc0000005 is when you get an Access violation error.
When you are trying to run a program which is attempting to reach a location that is not assigned for it, Access violation error occurs. This can happen due to several reasons. You can try the methods below to troubleshoot this error.
a) First, you should run your security software to scan out malicious programs. Viruses or malware on your computer (if any) can affect your system and cause 0xc0000005 error. You should run a virus scan before going to any further troubleshooting.
b) You can also disable Data Execution Prevention (DEP) for the program that has the problem. DEP is a built-in feature on Windows for protecting your computer. But some programs are not compatible with this feature and opening it will cause 0xc0000005 error.
To disable it:
1. Log in your Windows as Administrator;
2. Press Win + R and then enter "sysdm.cpl"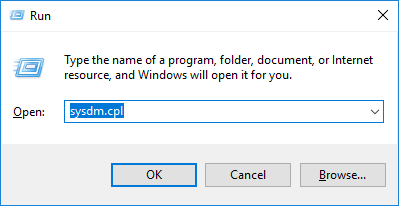 3. Click the Advanced tab. Click the Settings button.
4. Click the Data Execution Prevention tab. Select Turn on DEP for all programs and services except those I select. Then click Add.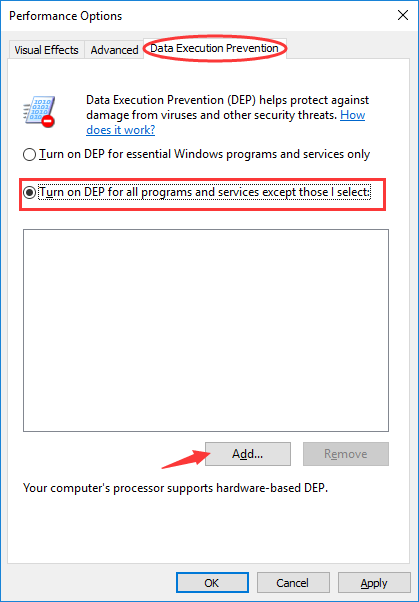 5. Open the problematic executable (.exe) files. Then click OK all the way out.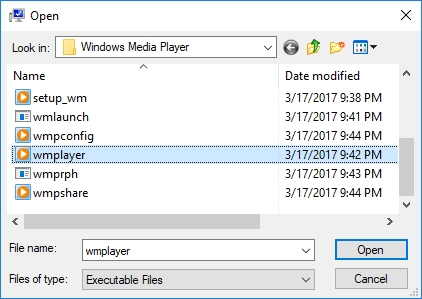 c) An incompatible RAM(Random Access Memory) can also result in Access violation error.
If so is the case, you need to completely cut off the power of your computer and replace them with other RAMs.
(RAM is a hardware component inserted into your computer. You need to disassemble your computer so as to remove or replace it. You can ask a specialist to do it for you, or consult your product manufacturer for assistance.)
2) The application unable to start
This 0xc0000005 error usually appears when you are attempting to run an application and it nevertheless crashes. It comes with a message saying "The application was unable to start correctly."
To resolve this error, you can try the methods below.
a) It is also possible that the application unable to start error is caused by viruses or malware, You should run a full scan of your computer to identify the origin of your problem. Or in some cases, the security software itself can cause the issue. You can try disabling it to see if the problem is removed.
b) Fixing faulty drivers is another effective option. In fact, faulty drivers can bring about not just this error but many other issues on your computer. To fix or update your drivers is often an option to fix your computer problems.
c) Perhaps you or the programs on your computer have recently made changes on your computer that are incompatible with your operating system. Or maybe you have installed a wrong application on your computer. These can bring about the 0xc0000005 error. You can undo the changes or uninstall the program and see if this fixes your problem.
If you are not sure what you have changed, you can run System Restore to restore your system (if you have previously created a system restore point). To do so:
Reboot your PC and log on as an administrator.
Right-click the Start button and then select System.
In the left pane, click System Protection.
Click System Restore to open the System Restore window.
Click Next.
Select the most recent system restore point and then click Next.
Click Finish.
3) Windows installation error
The third type of 0xc0000005 error is an error you can get when you are installing your Windows. The error message tells you that Windows installation encountered an unexpected error. At this point, you cannot continue your installation.
The reason for this error can be that the operating system you are installing is not compatible with the partition. You need to delete all partitions and create new ones (this will remove all your files and data on your hard drive).
It can also be that your RAM or hard drive is defective. In this case, you can test with other RAM or hard drive, or you can contact the hardware manufacturers for any further suggestion.