After upgrading from windows 7 or windows 8.1 some people may be facing issues while activating windows 10. After updating your copy of windows 10 it should be activated and genuine. Some users received activation error 0xc004f034. This error code not only affect windows 10 but also affects those using different operating system like windows 8.1.
Common symptoms which occur while experiencing this problem:
Unable to activate windows 10 OS.
Message box with error code 0xc004f034.
It is just a Microsoft message saying that Microsoft's are not accessible at the moment.
Cause of Error 0xc004f034
Errors happen when the computer is linked to an Internet not properly purchased or the Windows are activated. Error code 0xc004f034 usually results from issues related to activation servers. The cause of the activation failure error is most likely due to heavy load or network congestion on Microsoft activation server
Resolution to make Windows 10 activates itself is simple. Leave the system running and remains online for a few moments, sometimes may be as long as a few days, and it should become activated automatically.
How to Fix Error 0xc004f034?
Method 1: Create a Batch File
The very first workaround that you must give a shot to eliminate 0xc004f034 Windows 10 Activation Error is to generate a batch (. bat) file. This batch file will certainly contain an activation script that you need to create in Notepad. With all the admin rights when you carry out this script, you should eliminate this problem.
First of all, access Windows 10 PC with all the administrative privileges and then stay on the desktop.
While in desktop, type notepad on Cortana. When you see Notepad as the Best match, select it.
Here, copy-paste the below-given text. After pasting the entire content on Notepad, click File on the top. Click Save when few options come into view.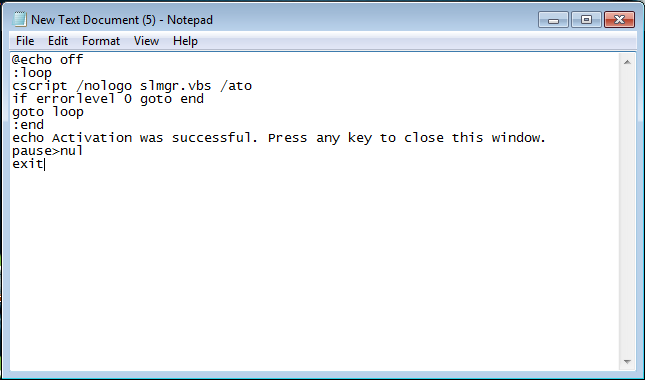 On the Save as dialog, choose the location where you opt to store the batch file (usually Desktop). Assign Windows10Activation.BAT as the File Name and assure that its format is set to .bat.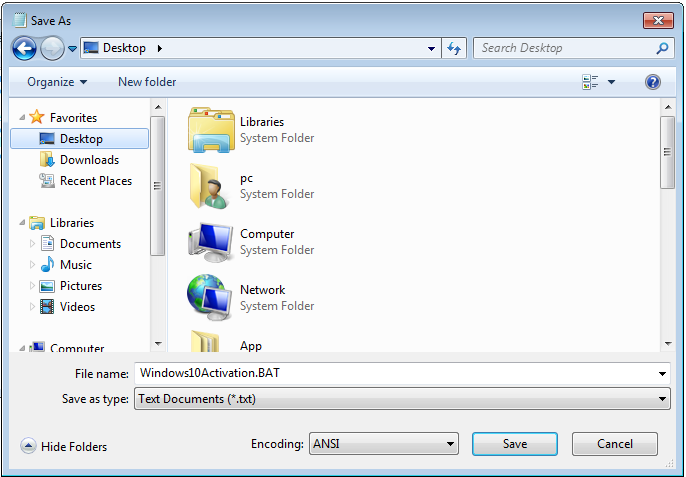 Lastly, double-click the batch file you have generated and then verify the activation. However, running the script generally, bypasses 0xc004f034 Windows 10 Activation Error.
Method 2: Remove files from Download folder and continuously click Activation button
Click on the Windows logo or Windows Button.
Reach out to Update and Securtiy.
Select Activation section on the left sidebar of the next page. Now, shift to the corresponding right side of Activation.
Click the Activation button continuously and see if the error is gone.
Method 3: Activate Windows using Phone Activation
Press Windows key + R, type slui.exe, and press Enter.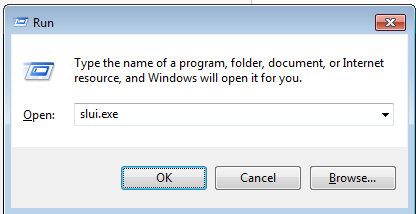 Select your country and click Next.
Now follow the on-screen instructions and you should complete the activation successfully.