If devices like keyboard, mouse or any other USB device is not working on your computer, this article will help you fix the issue.
Methods to fix the USB Port
Check your Power Supply
Most USB devices are powered by Power supply. If for some reason, your power supply is not able to provide adequate power to all the USB devices, they may stop working. Sometimes, this can be fixed quite simply:
1) Unplug the power supply and charger plug from your laptop.
2) Restart your laptop.
3) Connect your USB device to the PC again.
4) Plug the power supply back in.
Method 2: Hold down the power button
Another way that may help you solve the problem is to hold down the power button for 30 seconds or so. This will discharge the capacitor. After that, reboot PC and check to see if the problem is resolved.
Method 3: Check your power management settings

In order to save power, by default, Windows switches your USB controllers off when they're not in use and switches back on again when they're needed. Unfortunately, sometimes this approach doesn't work as intended, and Windows fails to switch your USB controllers on again.controller or the devices.
To rule this out as the cause of your USB woes, just stop Windows from 'managing' power to your USB controllers and devices:
1) Open Device Manager.
2) Expand the Universal Serial Bus controllers branch.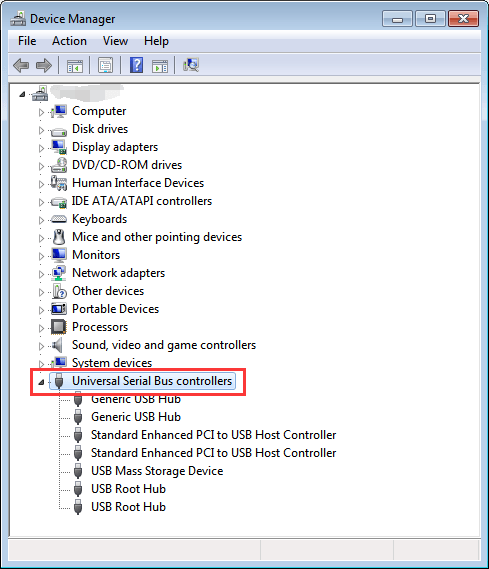 3) Double-click the first USB Root Hub device in the list, and click the Power Management tab. (If you see only one USB Root Hub device, that's fine)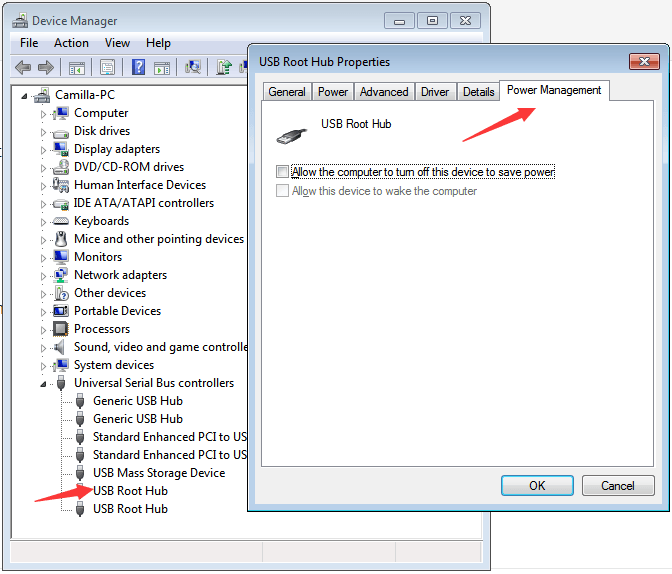 4) Un-check the Allow the computer to turn off this device to save power check box, and click  OK.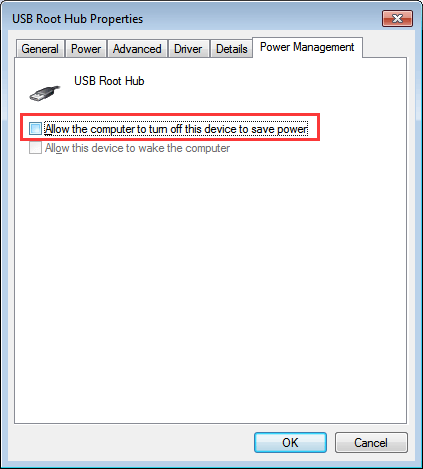 5) Repeat steps 3-4 for each USB Root Hub device in your list of Universal Serial Bus controllers