A bug triggered error 0x80070643 to turn up each time the users tried to install the update. Error 0x80070643 is a basic Windows Update installation error code that can appear on your computer system screen during installation. 0x80070643 is a generic error that is most likely to occur to lots of operations, such as Windows update installation, update or installation of Microsoft Security Essentials and other programs, Microsoft Office error, and so on.
Causes of Error 0x80070643
Failure to install latest Windows updates, which makes installation of the most recent update(s) impossible.
Damaged or corrupt system files.
Virus/Malware infection.
Corrupt or disabled Microsoft Source Engine (Ose.exe).
Corrupt .Net Framework.
Methods to Fix Error 0x80070643
Method 1: Run an SFC scan on Your Computer
Click on the Start menu.
Type "cmd". When you see Command Prompt appear in the menu above, right click on it and select Run as administrator.
In Command Prompt, type "sfc /scannow" and press Enter.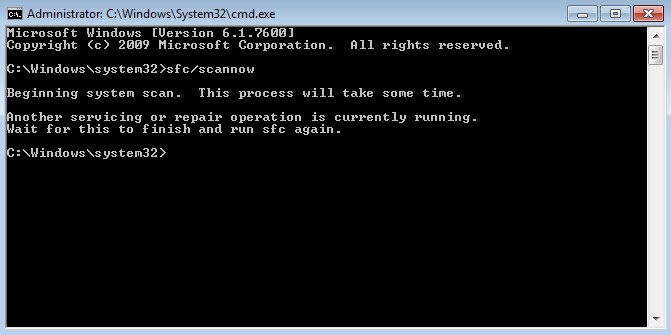 Wait for the scan to complete.
Try installing the system updates. If this method works for you, you will not see the error again.
Method 2: Uninstall Antivirus/Malware Program
It is possible for error 0x80070643 to happen just because of the installed antivirus/malware program. The error can simply emerge when you have 2 several third-party antivirus/malware programs installed. You likewise have to consider disabling the only antivirus/malware program installed to see whether doing so permits smooth installation of updates.
Method 3: Install the Latest .Net Framework
The .Net Framework plays an important part in the installation of system updates. If the .NET framework on your computer is missing or corrupted, you may failed to install the updates.
Click "Start" to select Control Panel. Next click Programs and "Program and Features".
Locate Microsoft .NET Framework 4 Client Profile from these listed programs. Select it and click the tab Uninstall/Change which is called Change/Remove in Windows XP.
On the pop-up window select Repair .NET Framework 4 Client Profile to its original state and click Next button.
Click Finish when repairing process is done and click Restart Now to restart computer.
Now you can try to install Windows updates again and see whether the error is eliminated.
Method 4: Restart (OSE) Service
Press on the combination of Win + R keys to open up the "Run" box.
Type "msc" in the box and hit ENTER.
Locate the OSE.
Double click to open the OSE and check to ascertain its startup status. Change the status to automatic in case it is disabled.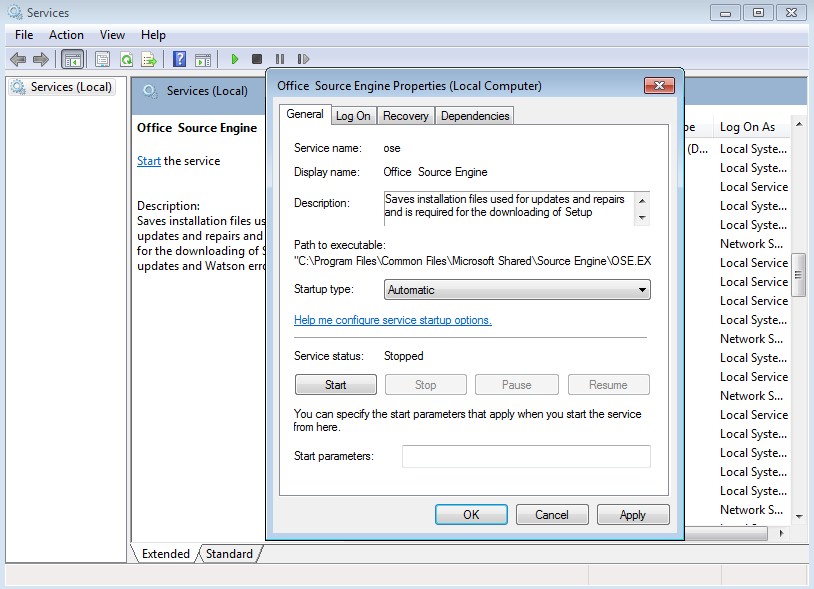 Revert to whatever you were doing (installing OSE-related updates) and check if this helps to get rid of error 0x80070643.
Method 5: Restart the Security Center Service
Press Win + R > launch Run.
Type msc > hit Enter.
In Services, search for Security Center.
Right click on Security Center > click on Restart.