A lot of issues related to Windows 10 errors are related to updates, which cannot be installed for one or another reason. Now, people are looking for the tips on how to fix Windows 10 Update error code 0x80248007.
The update error 0x80248007 means that there are either missing files in the Windows Update, or Windows Update can't locate the Microsoft Software License Terms. This error appears and prevents users from downloading and installing any update via Windows update section
Methods to Fix Error 0x80248007
Method 1: Use an Elevated Command Prompt
Press the Windows key and type Command Prompt, right-click the Command Prompt result, and choose Run as administrator.
In the Elevated Command Prompt, type net start msiserver and hit Enter on your keyboard to execute the command.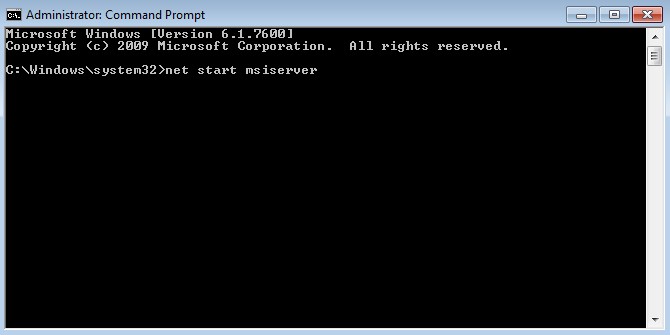 Close the command prompt by clicking the X or by typing Exit and executing the command. You should now be able to update whatever it is you needed to update in the beginning.
Method 2: Restart Windows Update Service
Click Win key + R, type services.msc, and press Enter.
Locate Windows Update or Automatic Updates option, right-click on it, and select Stop.
After that, navigate to the system partition where Windows OS is installed (C: in most of the cases).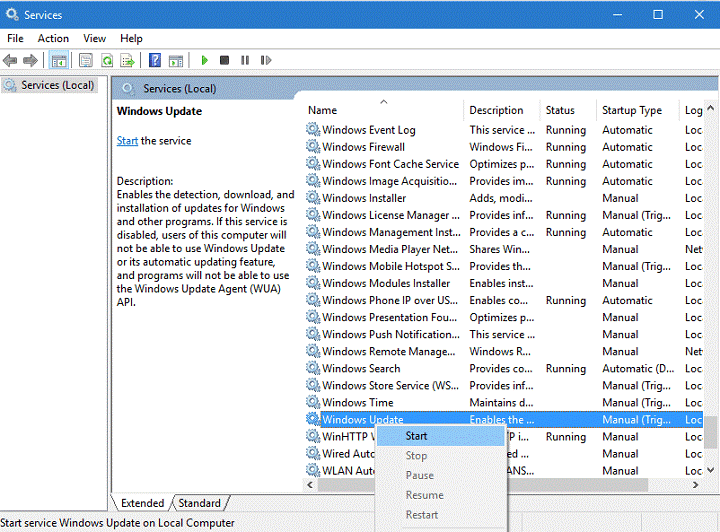 Open Windows folder and clean it. Do the same with the Software Distribution folder.
Then, click Win key + R, type services.msc, and press Enter.
Locate Windows Update or Automatic Updates option, right-click on it, and select Start.
As soon as you finish with this, try to run the update that triggered 0x80248007 error. If this did not help, try the next solution.
Method 3: Clean the SoftwareDistribution Folder
The aforementioned SoftwareDistribution folder contains a number of files that are unfortunately fairly easy to corrupt.
Open File Explorer by pressing simultaneously the Windows and E keys on your keyboard.
Press Ctrl and L at the same time to access the Address Bar, and type in %systemroot%\SoftwareDistribution, then press ENTER this will open the SoftwareDistribution folder.
Inside it, locate the DataStore and Download Delete the contents of both folders.
Reboot your computer. The updates should be working flawlessly now.
Method 4: Update Manually from Microsoft's Website
There are some situations where Windows Update simply refuses to work even though you've tried the methods above, and in those situations you can always try to manually update your OS using Microsoft's website. This site always has the latest updates, and if you install them right away, you will have the latest features and bug fixes that Microsoft offered.