Boundaries
Anterior: Anterior intermuscular septum.
Posterior: Posterior intermuscular septum.
Medial: Lateral surface of the fibula.
Lateral: Deep fascia of the leg.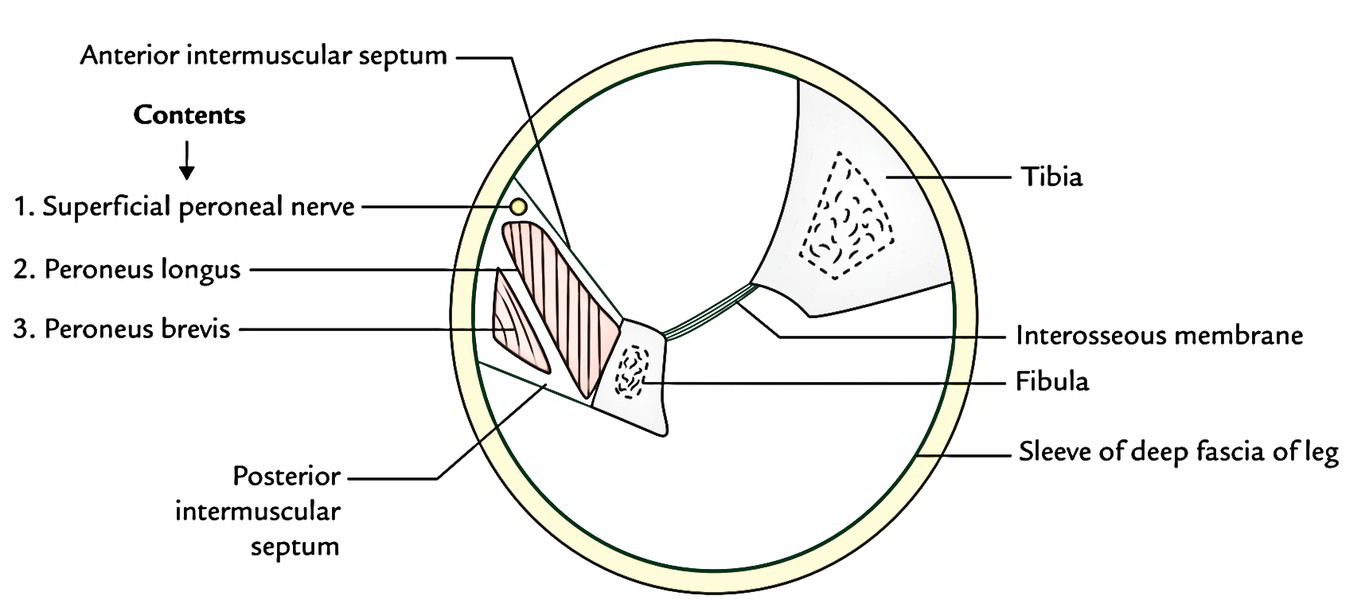 Interactive Anatomical Interface
Contents
The contents of lateral compartment of the leg are supplied by the branches of the peroneal artery (a branch of posterior tibial artery) which reaches the lateral compartment by flexor hallucis longus and posterior intermuscular septum.
Muscles of The Lateral Compartment of The Leg